Class of 2021 Leadership Team
---
Bhanuj Ahuja| MBA 2021
Co-President 
Bhanuj Ahuja completed his Bachelor of Technology in Automobile Engineering from Maharshi Dayanand University, India. While there he was one of the top performers of the batch and also pursued sports (Cricket and Football) actively.
Post his bachelor's, Bhanuj started his career as a software developer and along the way developed a love for the field of finance. He eventually shifted to the financial services industry and cleared CFA Level 2 and FRM Part 1. He has gained valuable experience in Treasury, FinTech, InsurTech, Trade Finance, Financial Analysis, and Project Management. He has a total of 8 years of experience. Further, Bhanuj is also skilled in Data Science and has an intermediate level of expertise in Python, OOPs, R, Tableau, Excel, SQL, and C++.
Bhanuj is currently concentrating in Finance & Business Analytics to boost his career and take it to the next level. He aims to leverage his experience in the IT and financial services industry to pursue a career in the fast-growing FinTech industry.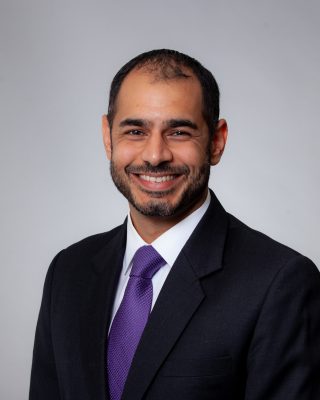 Jasdeep Singh, Ed.D.| MBA 2021
Co-President 
Jasdeep.Singh@uconn.edu
https://www.linkedin.com/in/jasdeep-singh1/

Jasdeep Singh completed his BS and MA at UConn in Biology and Secondary Science. He was founder of the Neag School of Education Student Association and was a collegiate member of the National Science Teachers Association. 
Jasdeep started his career as an educator, first as a middle school science teacher, then as a high school assistant principal and elementary principal. Throughout his career, utilizing analytics, technology, interpersonal interactions, and collaborative problem solving to facilitate creativity and growth has been the most uplifting parts of his work. The change to business came from a desire to continue to hone his skills as well as add value to organizations through experience as a leader. His focus is on business strategies for companies to develop growth-oriented processes and utilize comprehensive metrics to support decision making.
Jasdeep Singh is currently concentrating in Business Analytics and Digital Marketing to capitalize on the art and science of business. His goals are to work with start-ups and small businesses in helping them scale to meet their revenue goals. His interest in the Graduate Finance Associations stems from wanting help his undergraduate and graduate peers interact and understand more about this broad and complex area of business. He is currently consulting with four companies and looks to add more experiences throughout his time at UConn.